Information for current Nox C1 users with Noxturnal 5.0 when upgrading to Noxturnal 5.1
Upgrade the Device Firmware
1. Navigate to Devices > Online Rooms... on the menu bar
2. Select your Nox C1 Access Point and click Edit Device
3. Select Upgrade Firmware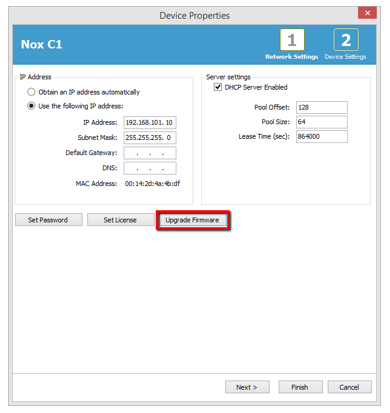 Upgrade the firmware by clicking Upgrade Firmware in the bottom right corner and wait until the process has been finished
Adding the license to the Nox C1 Access Point
1. Navigate to Devices > Online Rooms... on the menu bar
2. Select your Nox C1 Access Point and click Edit Device
3. Click Set License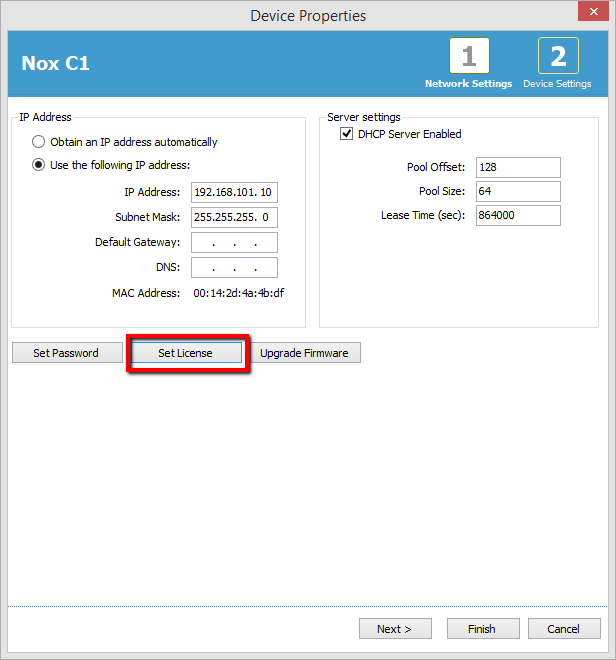 Copy the hardware identifier for the Nox C1 access point for using on the license activation page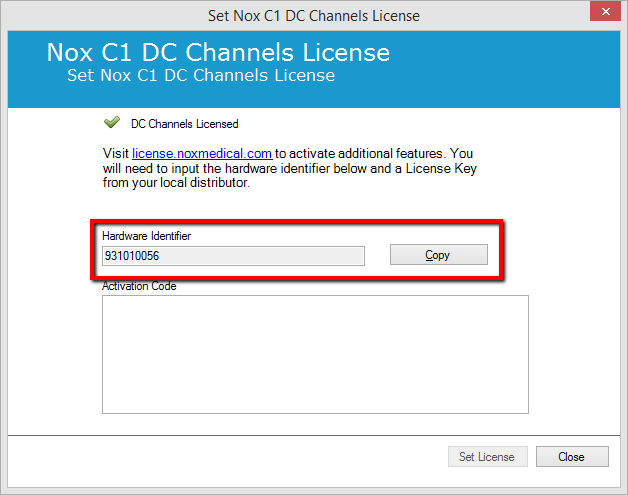 In order to use the license key to obtain the activation code for the Nox C1 DC channels please go to: http://license.noxmedical.com/ and follow the instructions on your screen.
You will receive the activation code via e-mail that you entered on the license activation page and it will look like this:

4. Copy the highlighted information in green and paste into the Activation Code window
5. Click Set License in the bottom right corner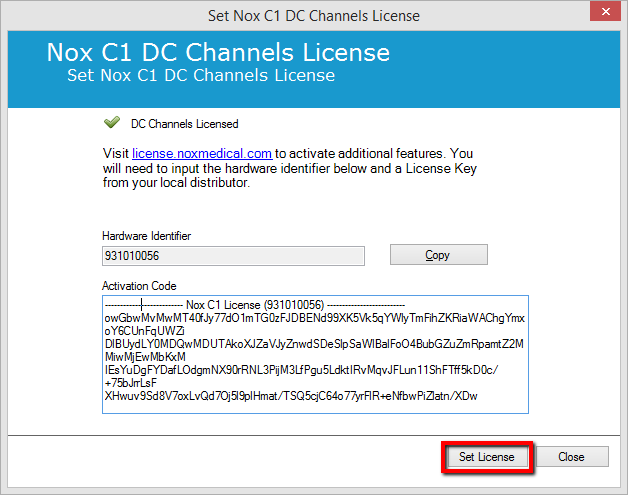 6. The license window will be closed
7. Click Finish in the bottom right corner of the Nox C1 device properties window
The Nox C1 Access Point is now ready to be used!