Learn how to solve pairing issues secondary to normal oximeter pairing troubleshooting.
Sometimes when upgrading from firmware 1.4.x to firmware 1.6.0, the Nox T3 and the Nonin 3150 Oximeter fail to pair.
Make sure to follow the instruction guide and the oximeter pairing troubleshooting guide before proceeding.
If the Nox T3 and the Nonin 3150 Oximeter fail to pair and the list of fault cannot be found in the Pairing Troubleshooting Tips for the oximeter, please try to re-install the Nox T3 firmware.
Plug your Nox T3 to the computer with a USB cable.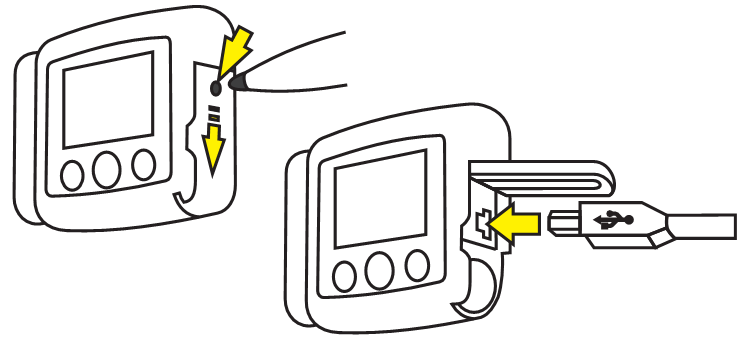 Download the new Nox T3 firmware to your computer. The new firmware can be accessed in both Dropbox or Watchdox for ResMed. Note that there are two separate setup files for the firmware dependent on if you are using Nox T3 Recorder of Version 0310 or Nox T3 Recorder of Version 0201 or older.
Open the location on your computer where you have downloaded the new firmware.
Open the folder including the firmware
Drag the BIN File ($NOXPRG$ or $T32UPG$) to the USB device identified by your computer. Make sure that there are no other USB devices plugged in while completing this step.
Eject the USB cable and plug it in again.
The T3 device will then turn on again and this will appear on the display: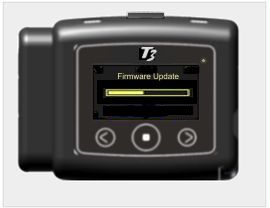 Wait until the firmware update has finished.
Verify if you have the latest firmware version when turning on the device. The firmware version will appear in the lower left corner.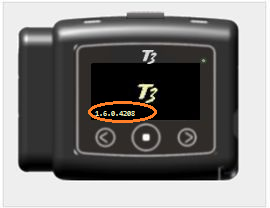 Try pairing the devices again following this guide.
For further information please contact support@noxmedical.com