When using the Radiometer TCM4 it can sometimes happen that no signal is received when doing either ambulatory or online recordings. To troubleshoot the status of the Nox W7 Link use this article. This fix applies if you see no blue light blinking on the Nox W7 Link or if you receive no data when using a serial input on the Nox C1 during an online recording.
In most cases this has to do with settings of the Radiometer.
Navigate to Setup > Technical on the Radiometer device.
Enter the password: 19100 if prompted with the password entry when accessing the technical setup.
Make sure that the Continuous data output is set to Standard.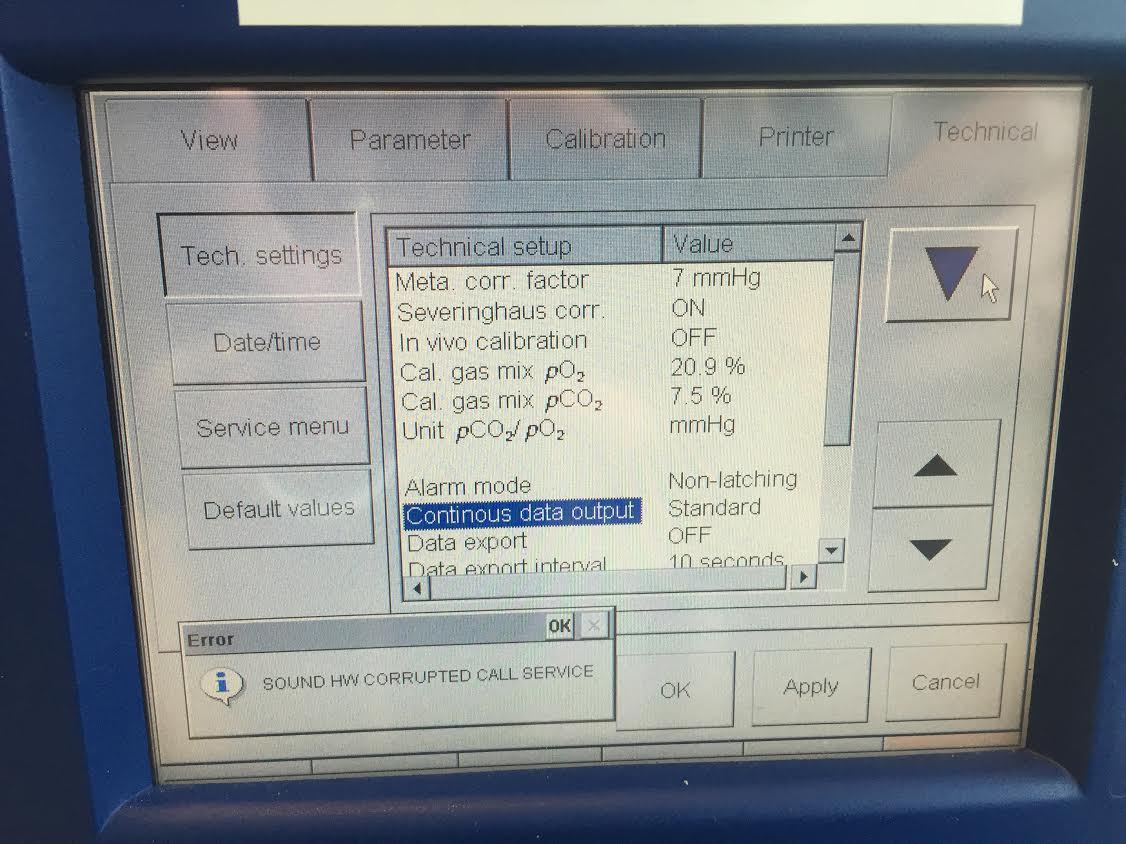 This will turn on the serial output data stream of the device.
For further information please contact support@noxmedical.com
Rev.001