Overview
It is possible to lock the access to the Nox A1 device from the Noxturnal Software and the Noxturnal App to prevent any unwanted mobile applications to connect to the Nox A1 and stop/interfere with the recording.
How to add a Pin number
The pin number can be added to the device with the device configuration procedure.
1. Connect the Nox A1 to Noxturnal with a USB cable and configure the device for a study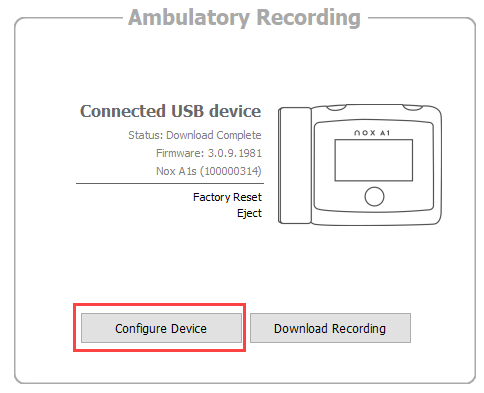 2. In the final step of the configuration select Change Device Pin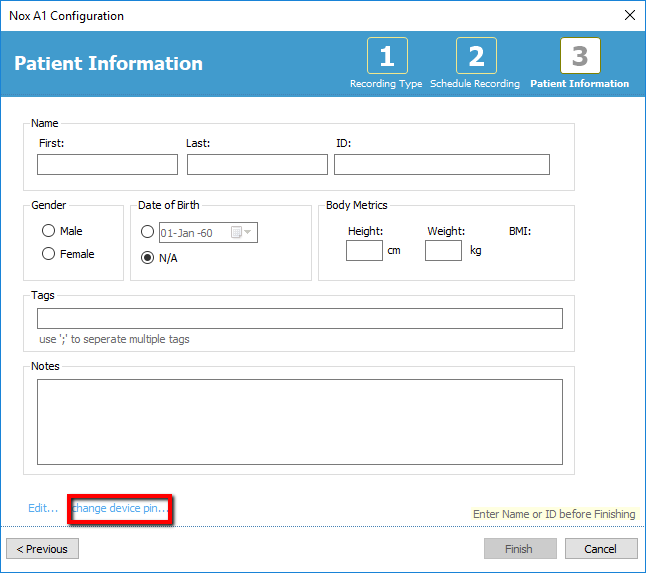 3. Select any Pin number and click ok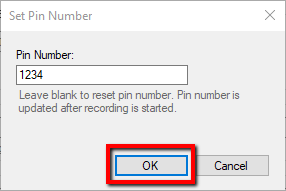 4. Finish configuring the study and do a short test recording to enable the Pin number for the device.
How it works - Noxturnal
If starting an online recording, Noxturnal will prompt a message to enter a Pin number to start the study.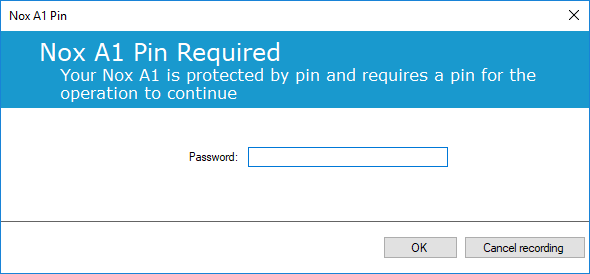 How it works - Noxturnal App
When connecting to devices/recordings the Noxturnal App will prompt a message to enter a pin in order to get access to the app, both in ambulatory and online mode.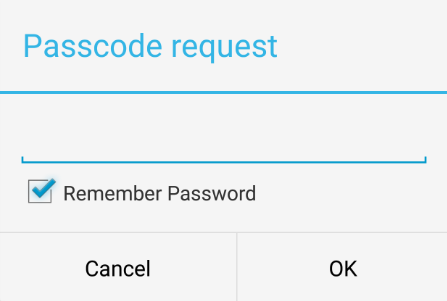 The Noxturnal App saves the information on the pin number so it only needs to be done once for each mobile device.
If for some reason you want to clear the password from the memory it is possible to do so through the Noxturnal App settings.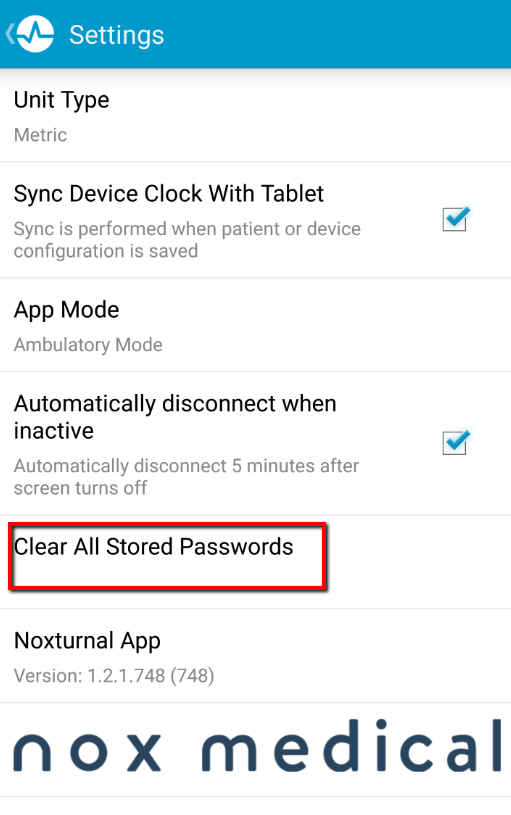 How to reset Pin number
If for some reason the user does not remember the Pin code it is possible to reset by doing the same steps as for adding a new pin number but to leave the box empty or update with a new number.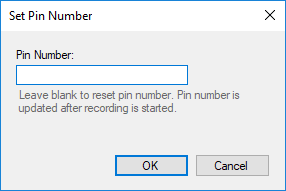 For further information please contact support@noxmedical.com
Rev.001