As part of compliance to the EU General Data Protection Regulation (GDPR), Nox Medical cannot receive Noxturnal Recordings that have Identifiable Patient information in it.
We know that for troubleshooting purposes, we need the Noxturnal Recordings for analysis. Hence, we recommend that you de-identify the recording data before sending it to us.
To remove a patient's name from the study please follow these instructions.
Open up the study with Noxturnal. Select File and then Export Recording.
In the dropdown list, select Nox File Export.
Select Output Directory.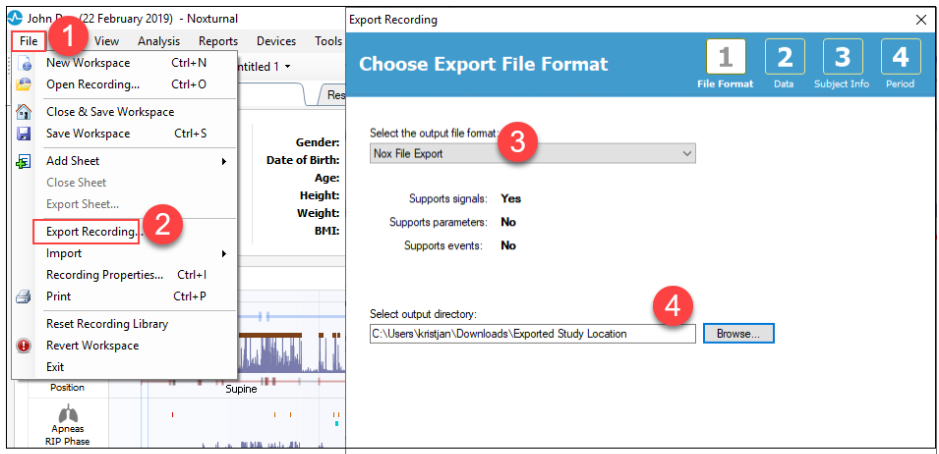 Finally select Include no subject information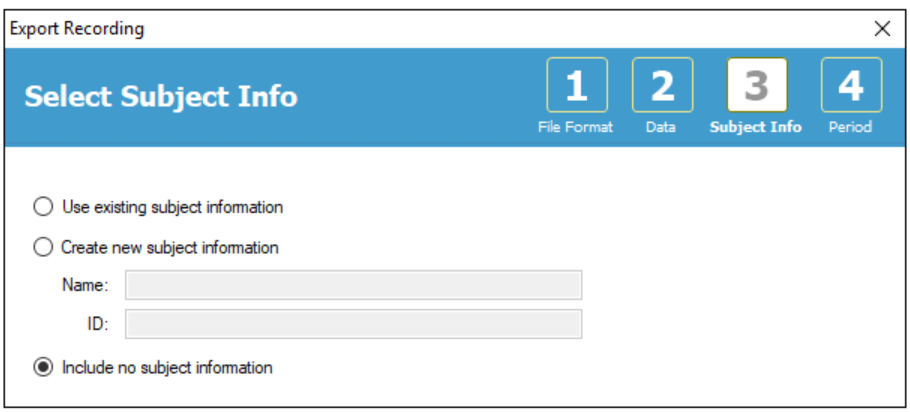 LBL-0092 Rev 002