Note: A license is not needed on Noxturnal version 6.0.1 and later versions.
This article is only relevant to Noxturnal versions 6.0.0 and older.
After installation, Noxturnal can be used with unlimited functionality for 60 days without licence activation. After this initial period, the software will revert to standard functionality, which allows the use of the Nox T3™ system for ambulatory polygraphy. All other features need the activation of their respective licences (see below).
Once activated, a Noxturnal licence is specific to one computer. Licences cannot be ported from one computer to another nor can they be shared within a network.
If multiple licences need to be installed on the same computer, each licence must be activated individually.
Noxturnal Licences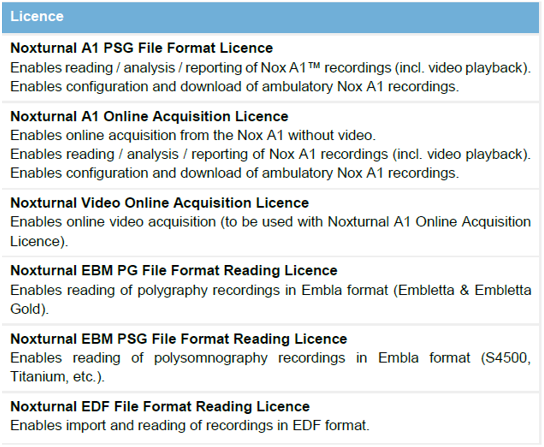 Licence Activation
You must have administrator rights on the computer to activate a Noxturnal licence.
After ordering a Noxturnal licence, you will receive a card containing a licence key. To activate the licence:
1. Go to http://license.noxmedical.com. Enter your email address. It is also possible to complete additional fields (e.g. the name of your organisation). Click on Continue.

2. Enter the licence key and click on Submit.

3. Enter the PC identifier. To find the identifier, open Noxturnal and look under Help > About Application > License > Activate feature. The PC identifier is a unique number given by Noxturnal to tie a Noxturnal licence to a specific computer.
Make sure you are entering the PC identifier of the computer on which you want to activate the licence.
Click on Submit.

4. After submitting your activation request, you will receive an activation code by email.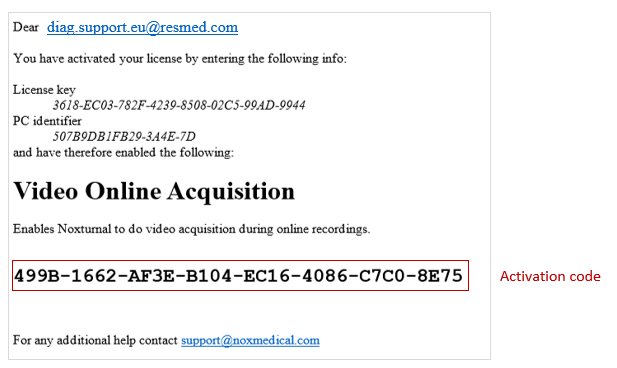 5. Open Noxturnal as an administrator. To do this, right click on the Noxturnal icon > Run it as an administrator.
6. Go into Help > About Application > License > Activate feature and enter the activation code. Click on OK.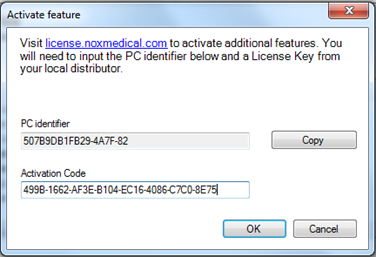 7. Verify that the licence has been correctly activated.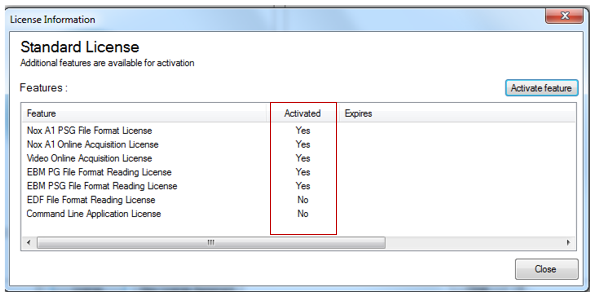 LBL-0063 REV 003