Nonin 3150 is compatible with Nox A1 and Nox T3
Nonin 3150 BLE is compatible with Nox A1s and Nox T3s.
The Nonin 3150 with low energy Bluetooth (BLE) is non-compatible with the Nox T3 and the Nox A1 and therefore it is important not to mix the classic Nonin 3150 oximeters with the newly released BLE oximeter. These new oximeters do under no circumstances connect to the Nox systems, resulting in lost sleep studies.
The pictures below are aimed to help users distinguish between the two oximeters.
The first thing to notice is the fact that the oximeter with the blue fonts on the front is the newly released BLE oximeter, while the classic Nonin 3150 entails white fonts on the front.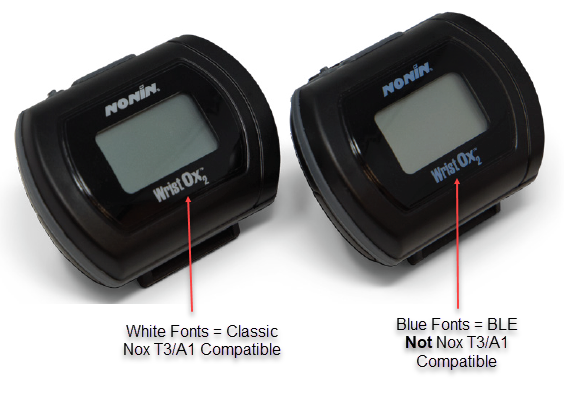 In the picture below, the difference on the label on the back of the two different oximeters is highlighted. Most noticeably, there is a PIN number on the back of the classic oximeter, while there is no PIN number on the BLE oximeter. Also, the letters BLE are highlighted on the label on the back of the BLE oximeter.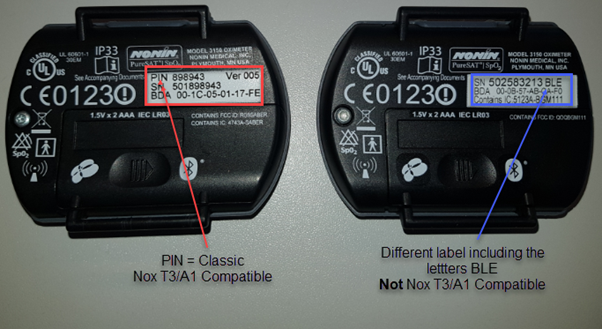 LBL-0101-REV1