Upgrading Noxturnal to version 6.3.1 may throw an error message "Error at loading of ippSP library" when opening a recording.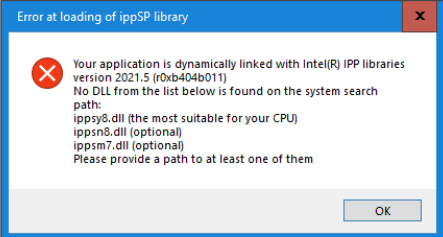 This will be fixed in the next version of Noxturnal.
To get around this error, please unzip the attached file and put the dlls into the "C:\Program Files\Nox Medical\Noxturnal" folder.